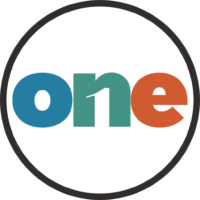 wən | adjective
a group of students who refuse to accept division
For by one Spirit are we all baptized into one body…
Fulfilling the joy of the Holy One, our King, that we be likeminded, having the same love, being of one accord, of one mind, of one heart and of one soul. 
A little one shall become a thousand and a small one a strong nation. 
One generation shall praise His works to another, and shall declare His mighty acts.
Bearing one another's burdens, having compassion and kindness one to another, confessing our faults one to another, forgiving one another, praying one for another, that we may be healed and so fulfill the law of Christ. 
Ephesians 6:2; James 5:16; Ephesians 4:32
Having found one Father, one Creator, one Lord, one faith, one baptism, one pearl of great price… we love one another, as He loves us. 
1 Cor 8:6; Ephesians 4:5; Matthew 13:46; John 13:34
One thing have we desired of the Lord, that we will seek after, that we may dwell in the house of the Lord forever, and to behold His beauty. 
For if by one man's offense death reigned, much more we who receive abundance of grace and the gift of righteousness will reign in life through the One, Jesus Christ.